VIP Studio Sessions gives you everything you need to create, produce and release your own music including an online recording studio. It's perfect for KS3, BTEC and GCSE or just to get more into creative music.
Make Beats
Learn to produce beats in styles such as Hip Hop, House, Grime, Dubstep, and more.
You'll start from the basics of how to load up your software all the way through to finishing a track, ready to play in a club or work with a vocalist.
Write Lyrics & Songs
Here you'll learn how to write lyrics and come up with song ideas.
Progressing all the way through from developing concepts, to performing live and making sure you're ready to get in the studio.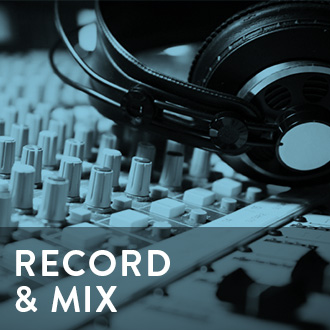 Watch the video
Record & Mix
Learn how to produce finished music starting from the basics of what equipment you might need and how to set up, going all the way through to how to record vocalists & musicians, how to make your tracks sound great and to get them ready for the world to hear.
Release & Promote
Find out how to release, promote and share your music and understand the music business. Learn the best ways to get your music heard, look at music in the modern world and get professional feedback and career advice about the music industry
Online Recording Studio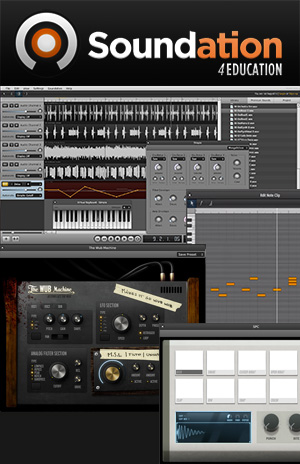 Watch the video A powerful online music studio with recording, effects, virtual instruments and over 700 free loops and sounds.
Soundation is a revolutionary sequencer and audio recording programme that lives entirely online, in the cloud. It works on any computer with internet access (Mac or PC) and doesn't require any hardware setup and there are no problems making the software run.
There's so much you can do with this online recording studio:
Manipulate existing audio loops (provided with the software)
Import audio files from your computer
Create new audio by recording straight into Soundation (you can use your computer's microphone, or a USB microphone, or a more complex audio interface setup)
Play MIDI data straight into Soundation (a virtual instrument sound library is included).
Mix and add effects (reverb/EQ/compression etc)
Build up multi track sequences
Save and store your work online, or export it as a file from the web onto your hard drive.