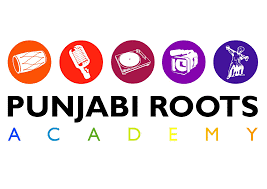 Punjabi Roots Academy offer a wide range of Indian creative arts and music workshops along with professional performances, here they can offer a range of interactive and engaging workshops which can be a 'taster session' or even a series of sessions leading up to a grand performance.
The types of sessions are:
Assembly's
End of year performances
Breakfast – Lunch – After School
Clubs
Holiday Clubs
Transitional Activity Day
Festivals, and
Celebrations
One of their most popular sessions is Indian Dhol Drumming workshops, however, they have now also expanded into other Punjabi Musical Instruments, Indian Classical Musical Instruments and something that is completely new is Punjabi DJing and East meets West Music Production sessions. Punjabi Roots Academy are keen to help schools set up their own Radio and TV stations with their experts.
They are also keen to take students on work experience and also to visit/view mainstream shows, from Weddings to Festivals to Corporate Events to name but a few.