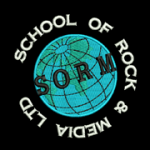 School or Rock & Media work with students from the ages of 6-25 years old engaging in music lessons such as guitar, drums, vocal lessons, and music production.
They offer further education in music for all of our students, as well as in stage and sound management. This can lead into all of our students being in a band, or giving them the opportunity to perform live on stage
To visit their website please click here.